Barbeque time is here. After publishing many articles about different wines we now have chosen to publish one about some tasty food. Let us check it out.
March is just close to its end. This month has been great this year. We can not remember it like this past 30 years. Just because of that we have decided to write about barbeque time.
We have written and published many articles about different wines but never about food. When can we have our first barbeque and what can we eat then? This time of the year is the right time to start. We can say last days of March or first half of April is a good time.
And what food can we choose? Meat is always welcome for those who eat it. Some good beef or sausages but also hamburgers or other homemade specialties are always good. We have chosen one of balkanian specialities this time: Cevapi (Cevapcici). This one is most common in Bosnia and Herzegovina and normally people eat it with some Lepina bread, Balkan Flatbread.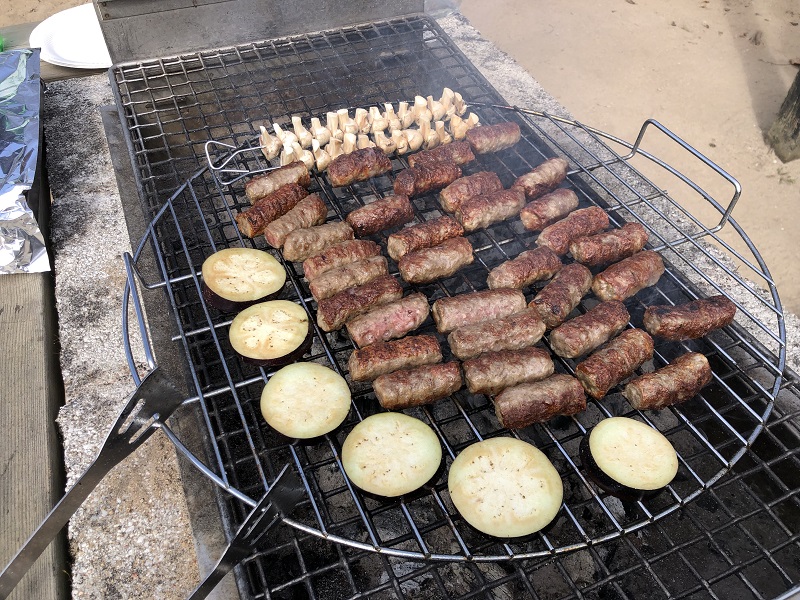 As some extra side dish we can always add some mushrooms or some vegetables and our barbeque can be successful. When eating Cevapi in some restaurant it is very common to drink a yoghurt and it can contribute to a much better taste. But when we are outside it can be replaced with some other drinks. We can for example cool us off with some beer, coke or water.
Later on, when we are satisfied with our barbeque we can enjoy some grapes and maybe even take some glass of white wine. So what do you say? How would you end a day like this?