Written by: A.Beganovic on August 20, 2022.
Salzburg for real this time
Salzburg for real this time. Regardless if it is a prepared or just spontaneous visit, this city will hopefully give you something nice to remember and talk about in future. Let us present it for you here.
Visiting different cities can be very planned or just a spontaneous part of our trip. How do people usually choose to do can vary much.
As an author and owner of this magazine, I have decided to write a reportage about Salzburg. Was that visit planned?
Actually, since 1998 I have been travelling through Europe many times. I passed by Salzburg at least 20-25 times but I never visited it. There are probably many reasons. Maybe I felt relaxed because I knew that Salzburg will not leave but it is also possible that I did not have time for it. But this time it was different.
Actually this visit was spontaneous. After a long trip from Sarajevo combined with a long break in Bled it was time to search a place for overnight stay.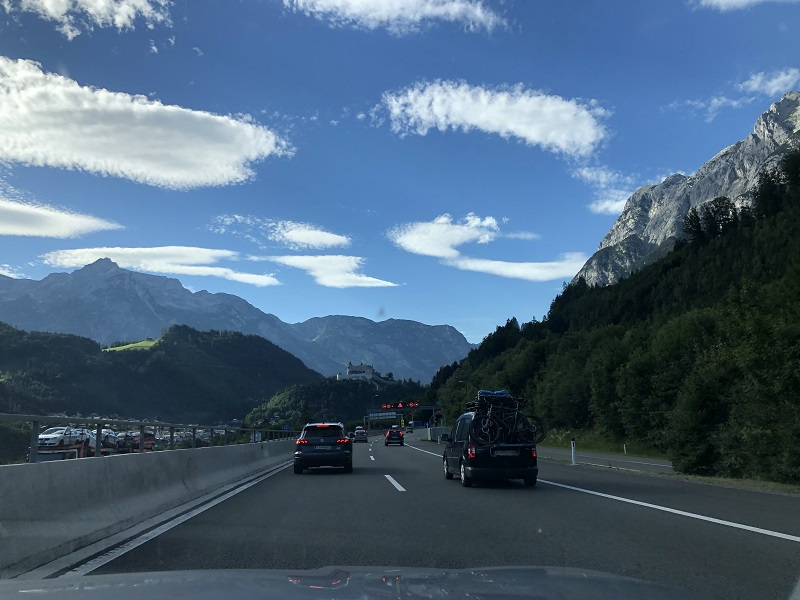 Salzburg and Salzach
Our options were Munich, Salzburg or some smaller place in the Alps. So we decided to book a hotel room in Salzburg. We did not regret. A nice city with a nice blue river is always great to see.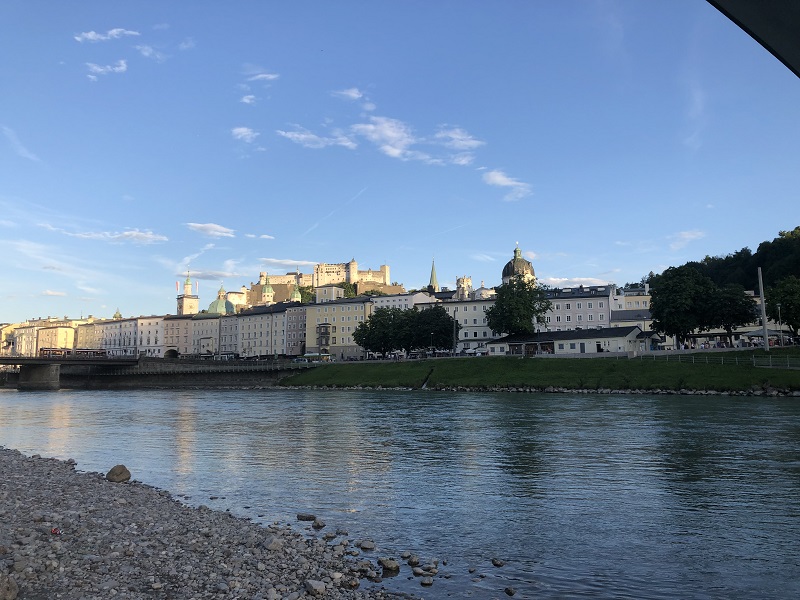 Salzach is a 227 kilometers long river. It starts in the deep Austrian woods. More exactly it comes from Königsleiten and it ends in Danube after connecting with the river called Inn. Inn starts in Switzerland and passes through both Austria and Germany.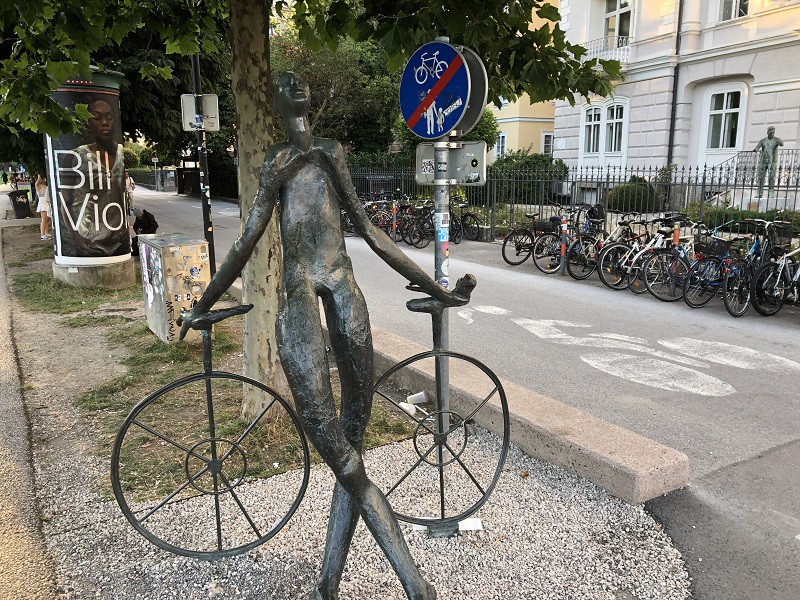 We noticed a very cool sculpture in Salzburg. It is called The Radfahrer Sculpture and it is created by Lotte Ranft in 1992. The sculpture depicts a cyclist leaning against his bicycle with the head raised toward the sky. It is just like when some cyclist enjoys the sun.

Mozart's city
A city with different sculptures is a place with interesting and colorful history. It is a place where we can learn something new or just be reminded of what we have learned.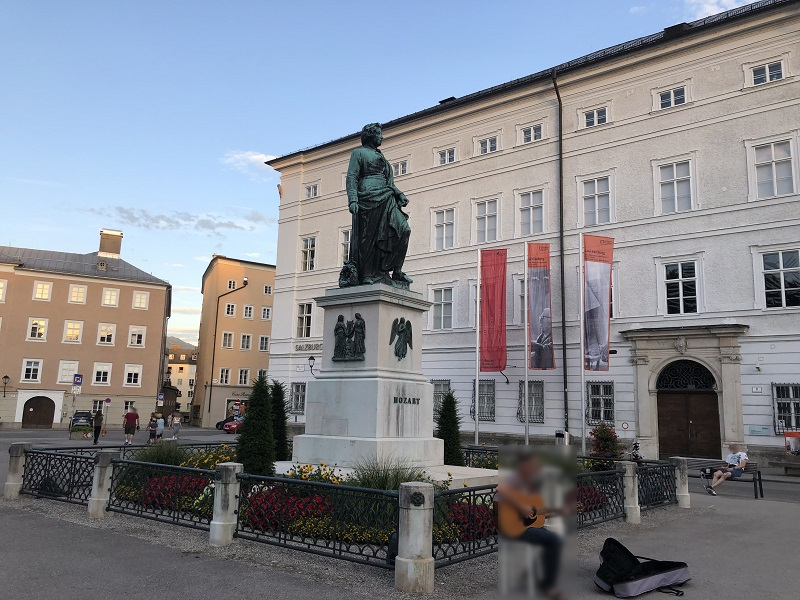 If you know some history of music you probably know who Wolfgang Amadeus Mozart is. This influential composer of the Classical period was born in Salzburg. It is great to know that we have been in his city.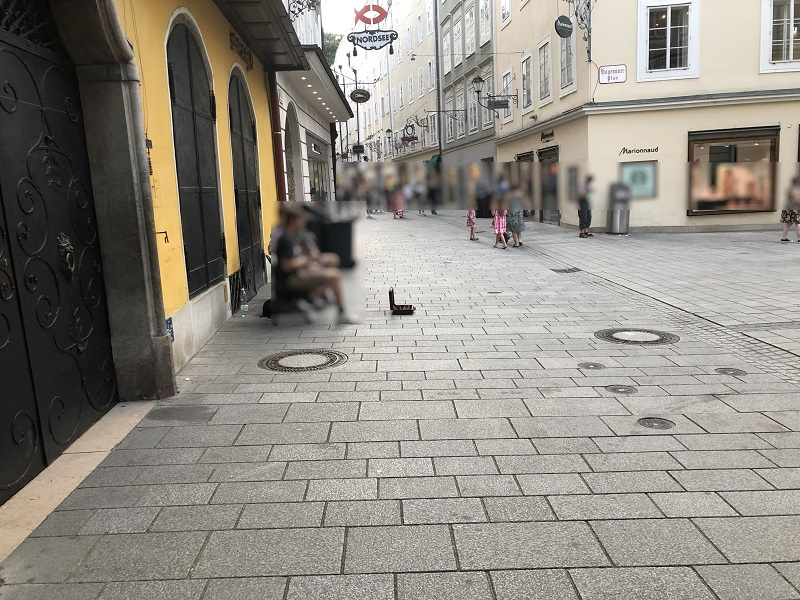 Deep inside the old town we noticed some street musicians. Those two young men were singing in some language that sounds like Russian or Ukrainian. However they were playing very nice.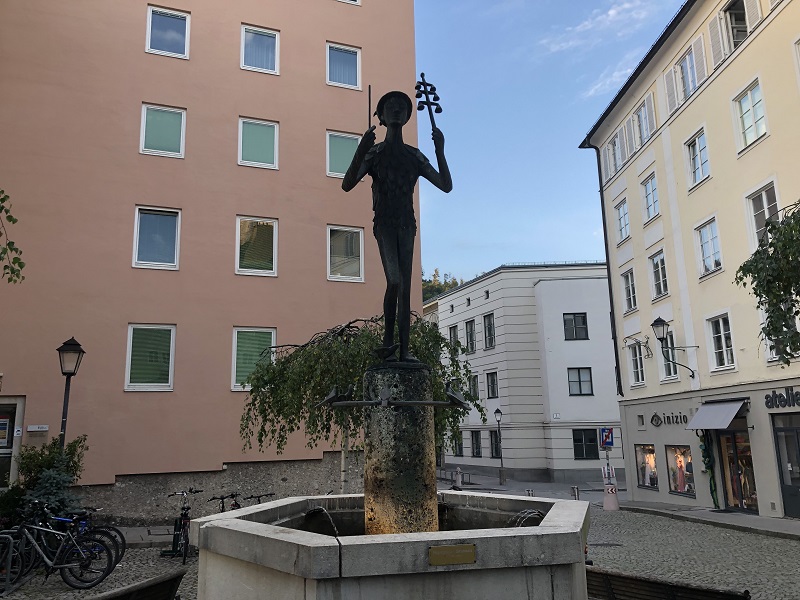 We found one more statue called Papageno Brunnen. Papageno is the bird catcher from Mozart′s opera "The Magic Flute". He is the main character of the opening scene: "Als Vogelfänger bin ich bekannt…".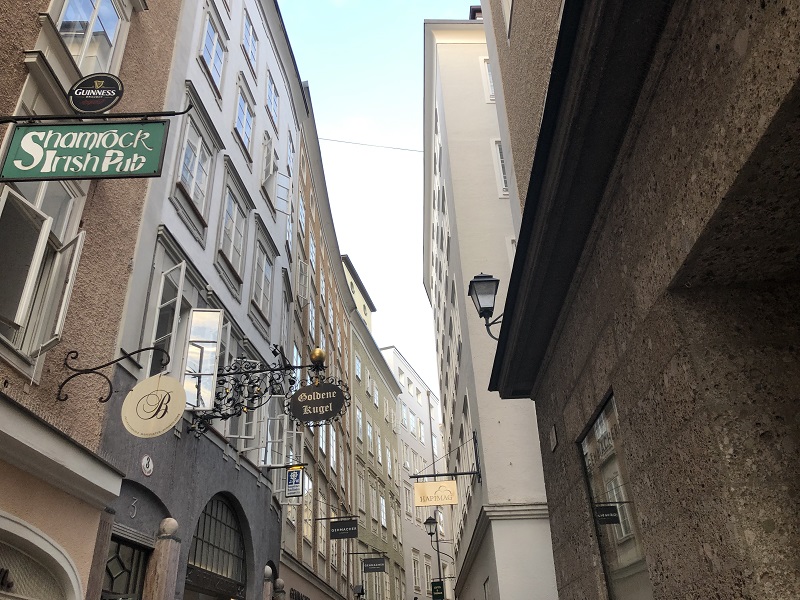 In Salzburg the buildings seem to have Baroque house facade. The houses in the old town have nice and light colors which makes the city nice, clean and attractive. In addition we must say that they also create a feeling of being in some southern city close to the Adriatic or Mediterranean sea.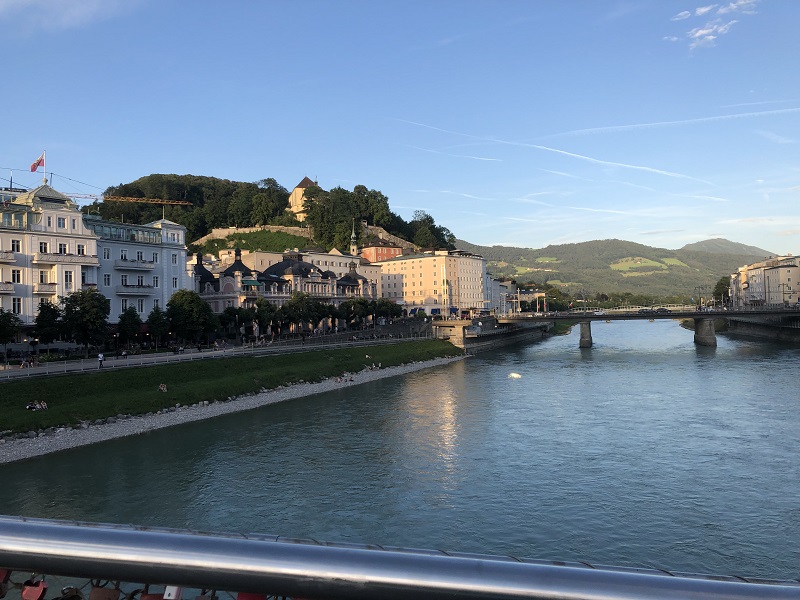 So think about your next trip. Will it be well prepared or just spontaneous? Regardless what you choose, we are sure that visiting a new city is never a wrong decision. If you like it then just do it. If not, then you maybe will get inspired one day.
Back to the to previous page