Written by: Magazine Team on August 26, 2022.
Vranac Pro Corde
Vranac Pro Corde - this red wine had a very interesting detail in its taste. We do not write about every kind of wine but this one attracted our attention.
A red wine bottle from Montenegro was a new experience for us. We had an opportunity to buy it after a recommendation and we took it. Not every red wine tastes like this. We have presented different red wines in this magazine and their tastes differ a bit. But the difference is not so special that it automatically attracts attention.
Vranac Pro Corde had a very interesting detail in its taste. We drank it with a very good entrecôte and the dinner was great. The reaction after the first sip was:
Wow it tastes whisky! Yes it has some kind of whisky taste!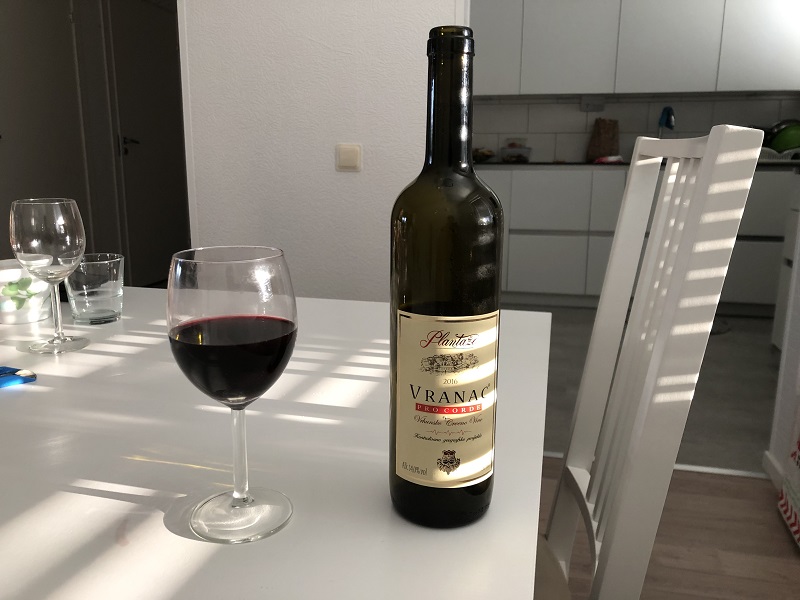 And that is true. We were two and we agreed with each other. The first impression was that this bottle of wine was a full hit. It was a 100% right choice for this dinner. When the bottle was empty we simply regretted that we did not buy more than one. But it is never easy to know if a wine is good or not.
We got our recommendation from a pretty experienced friend but it is unfortunately never easy to be absolutely sure. Different people like different tastes and there are no guarantees.
However, if you get an opportunity to buy a Vranac Pro Corde then just do it. Especially if you prefer red wines and if you have a positive experience with the taste of whisky. The bottle we had was Vranac Pro Corde 2016. It seems to be possible to order it online also depending on where you live.
Back to the to previous page