Written by: Magazine Team on March 6, 2023.
Vallåsen - no more skiing
Vallåsen - no more skiing. The climate has unfortunately changed and that affects all ski lovers.
The Swedish ski resort in southern part of the country will not be a ski resort any more. It has been decided because of the lack of snow. It is now clear that climate changes makes it very difficult or impossible to create and keep the snow. We wrote about Vallåsen for Swedes in the south before and this time it is maybe our last article about this place. At least as ski resort.
According to the Swedish newspaper Sydsvenskan Vallåsen has got a new owner and does not belong to Branäsgruppen anymore. The new owner is Kungsbygget . That is an adventure park at Hallandsås with lovely wooded areas and a fantastic view of Halland. It offers active experiences such as summer toboggan, zipline, climbing, bike park and bungy rocket.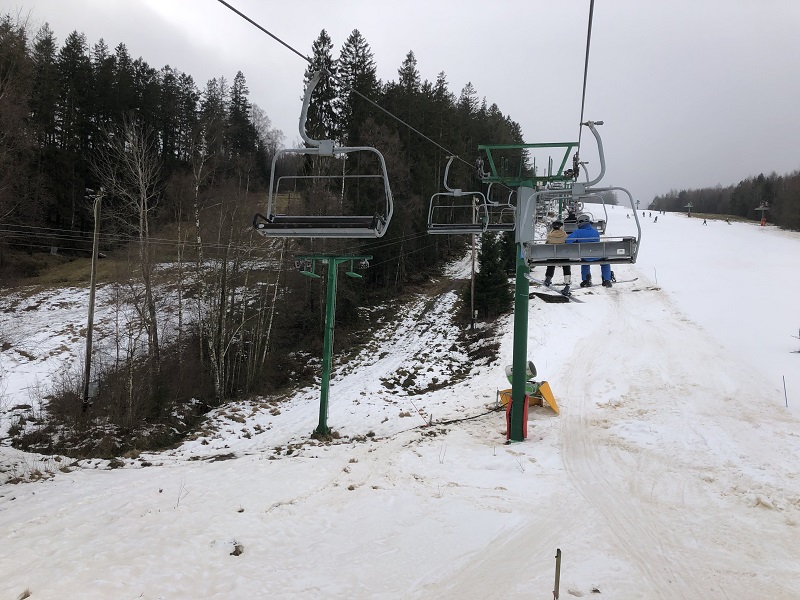 Vallåsen has been bike park during the summer periods and it will remain as it is. Since skiing will not be possible any more, the existing bike tracks will be improved and new ones will be built.
Unfortunately, many people in southern Sweden are going to miss this place as nice and close ski resort. We can just imagine how many children have learned to ski on this place. Many people have been there for skiing with their children for the first time in their lives and now it is only a nice memory that remains unchanged.
However, new generations of children will now have an opportunity to experience this place as something else. Some new memories will be created and this place will continue with its role as a place for valuable adventures. Let us remember that skiing in Vallåsen is not possible without snow which requires low temperatures. The climate has unfortunately changed and that affects all ski lovers.
Back to the to previous page