Written by: Magazine Team on April 23, 2023.
Hoka Clifton for you who love running
Hoka Clifton for you who love running. Now we have the honor to write about this shoe brand which is known as high quality shoes for running.
Different people and different experiences. That is how we can express ourselves when we want to talk or write about something. This time we have chosen running shoes because we use to write about lifestyle and running.
We have the honor to write about Hoka which are known as high quality shoes for running. Why did we choose them? In earlier articles we wrote about this outdoor activity in some articles and all of them actually were experienced in Hoka.
It is challenging to write about some specific shoes because many of them are more or less similar. Their properties are probably the same. Our experience shows that Hoka is a very good shoe brand. During a period of 2,5 years they have been used for running only.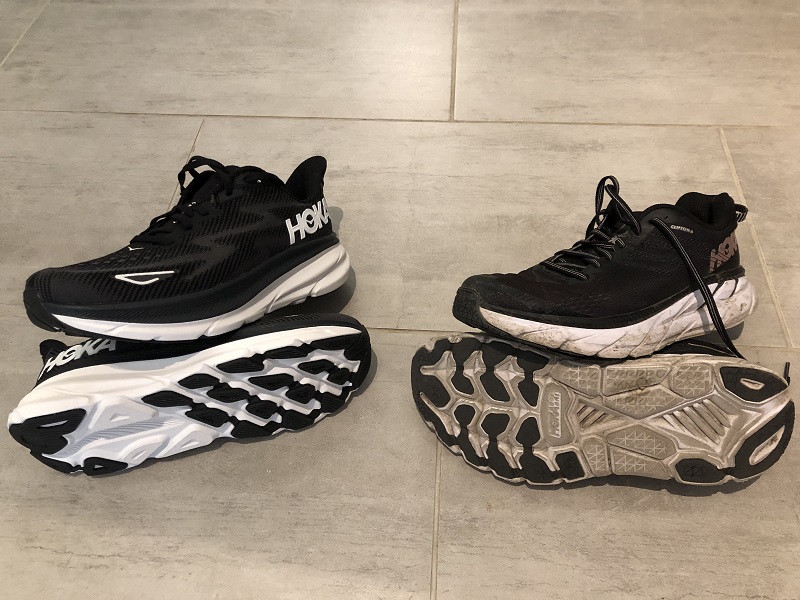 In different environments and in different weathers Hoka appeared to be very robust and comfortable. Actually those shoes survived 1245 km of running. They are still usable but one of them has unfortunately got a hole on the right inner part. It is not a big hole and it can be repaired for future use but it is not recommended to run in those shoes any more.
Since the experience has shown us that Hoka shoes are very good we have bought a new pair. They are Clifton 9 and it is an upgraded version of the old one Clifton 6. If this new pair is as good as the old one or if it is better or worse it remains to see. Our next two challenges with Hoka Clifton 9 are Copenhagen and Stockholm Marathon and there we are going to experience the real properties of those shoes.
Back to the to previous page