Makarska Riviera – a part of the Dalmatian coast of Adriatic sea. This is a short story about visiting Brela and staying at the Bluesun Hotel Marina with half pension in seven days. Brela is connected with other small places and beaches thanks to its own perfect position on Makarska Riviera.
Even though Croatia and other countries still have problems with the Corona virus this beautiful sea attracted many people. The great blue color and fresh sea breeze are really worth every visit. And also this year we decided to be a part of it.

As an author and owner of this magazine, I have decided to write a reportage about this place. We have visited a small place called Brela which is between two cities: Omis and Makarska. With its own perfect position on Makarska Riviera this nice place offers a great and clean beach and sea with the view at islands Brac and Hvar but also half island Peljesac which is farest away on the image below.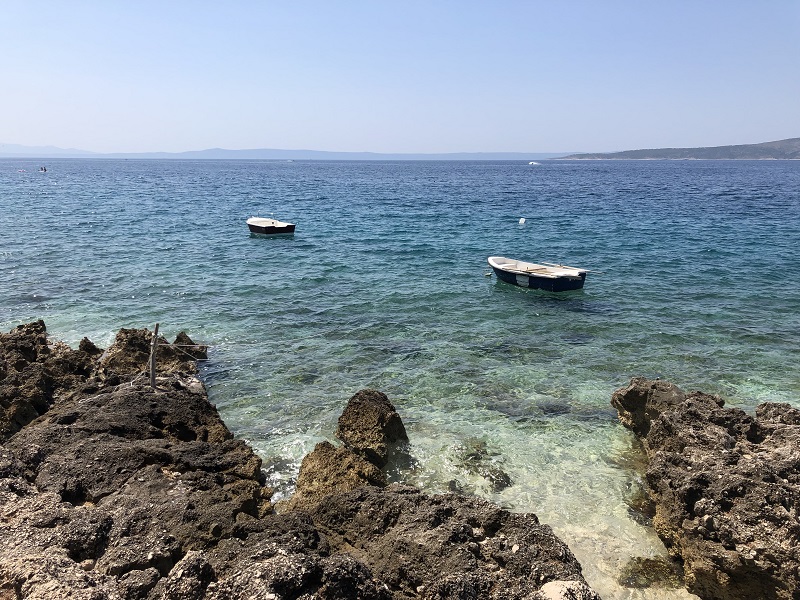 Two years years ago we visited Perna, a mobile house camp on Peljesac half island. We wrote about it in this article: https://justfindit.se/magazine/?p=3401 which describes our trip in Europe. Perna is also a great place. Maybe even the perfect one but Brela has also great details.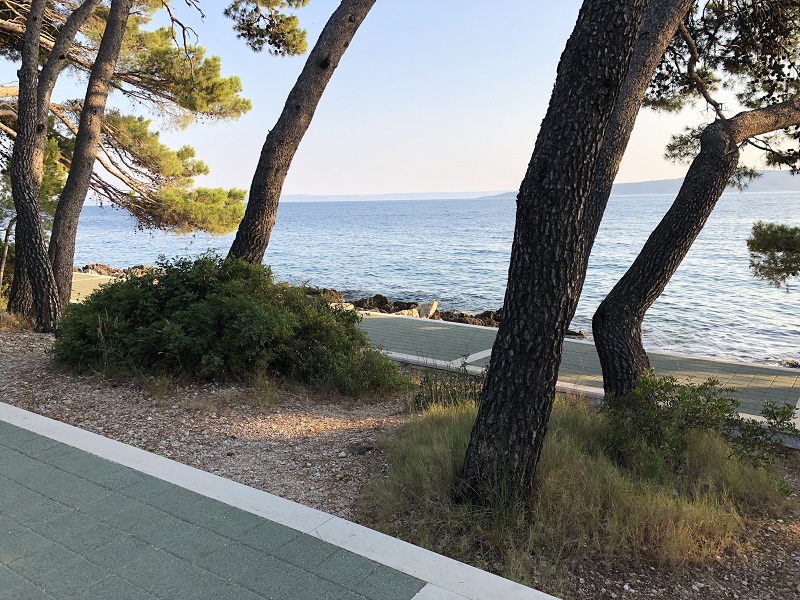 The beach promenade
Brela has long and well constructed beach promenades. It is connected with other small places and their beaches. You can visit other places with a bike or walking.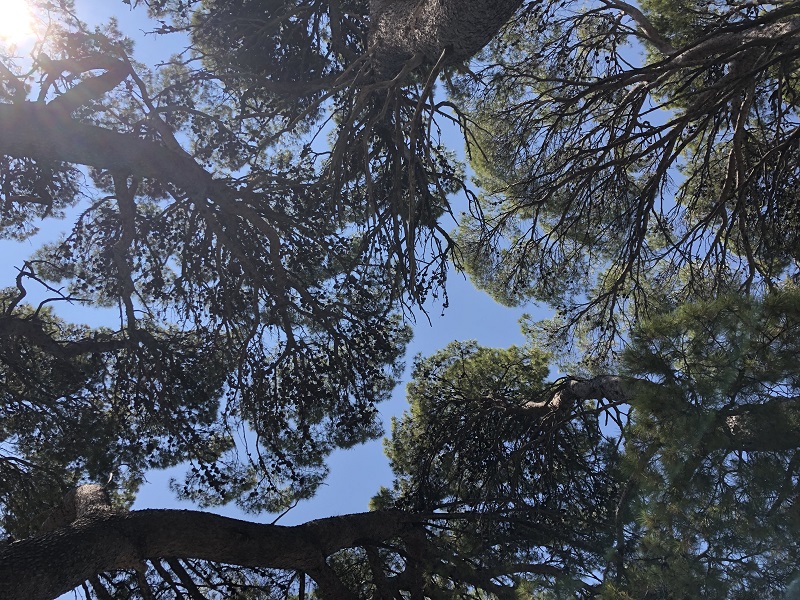 Many trees create pleasant shadows so they make walking, jogging and running very nice.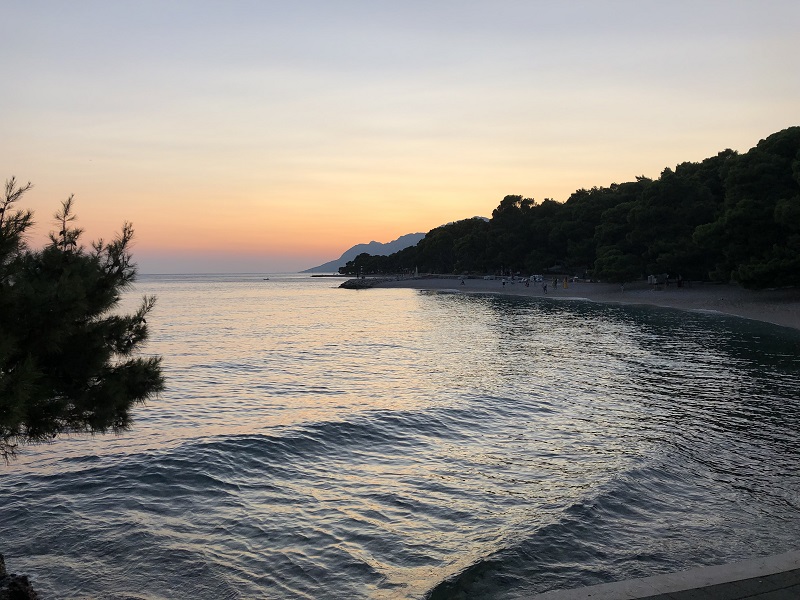 The beach bar
In evenings sea and late sunshine make the atmosphere cozy. Families or people in love can really relax after a hot day on the beach. It is possible to buy almost everything but mostly fruits, drinks and ice cream on the beach promenade. But you can also buy souvenirs, creams and oils to protect yourself against sharp sunshine during the day on the beach.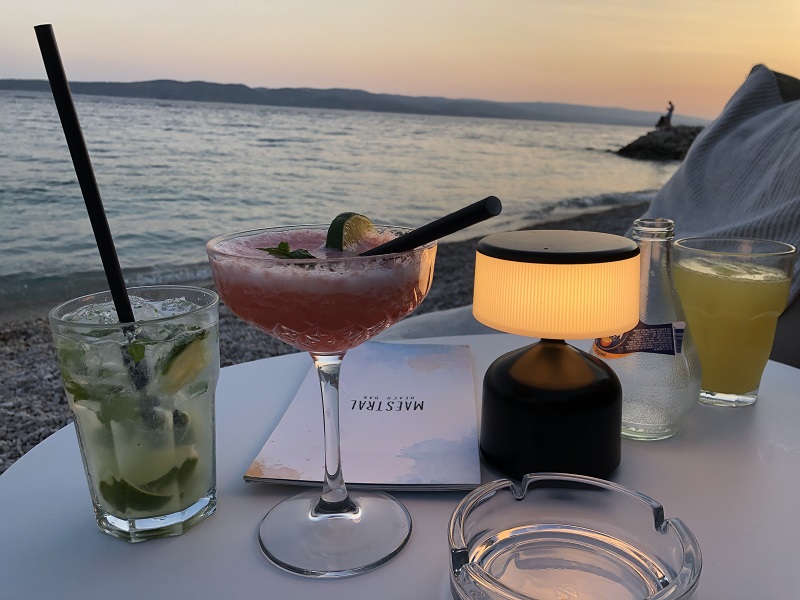 In evenings some hotels and bars offer a beach bar. It opens around 7:00 PM and it is arranged on the beach. The restaurant owners put soft lounge sacks and small tables close to the sea and guests can enjoy their drinks while listening at waves crashing on the beach. Regardless whether you enjoy a Daiquiri cocktail, beer, juice or a coffee or tea you will for sure feel your vacation in that moment.

The accommodations
What about hotels and apartments? There are many different accommodations. Whatever you choose you can in many cases enjoy some cool view at your own balcony. The Dinaric alps, sea, streets or some nice forest.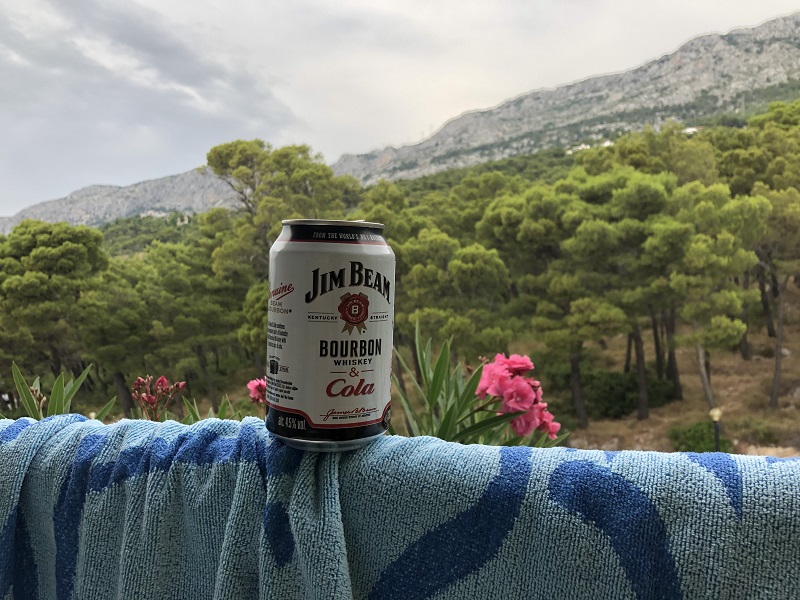 Taking a drink in the afternoon while waiting for you dinner can be worth creating new memories. Possibly new inspirations can be born while your relaxing view makes your day to a successful vacation day. Here below you can see three more pictures in the gallery. The first one is a café close to the hotel. The second one shows fishes in the sea. The third one is the last night in Brela. A romantic atmosphere that normally is full of love.

Our Bluesun Hotel Marina with half pension was great. Everything was satisfying even though the price was little bit exaggerated. It could easily be cheaper because flight and All Inclusive were not included. However, Makarska Riviera as a place is very nice. It offers more than Perna but Perna will always remain on the most special place in my heart. Thanks for the reading.